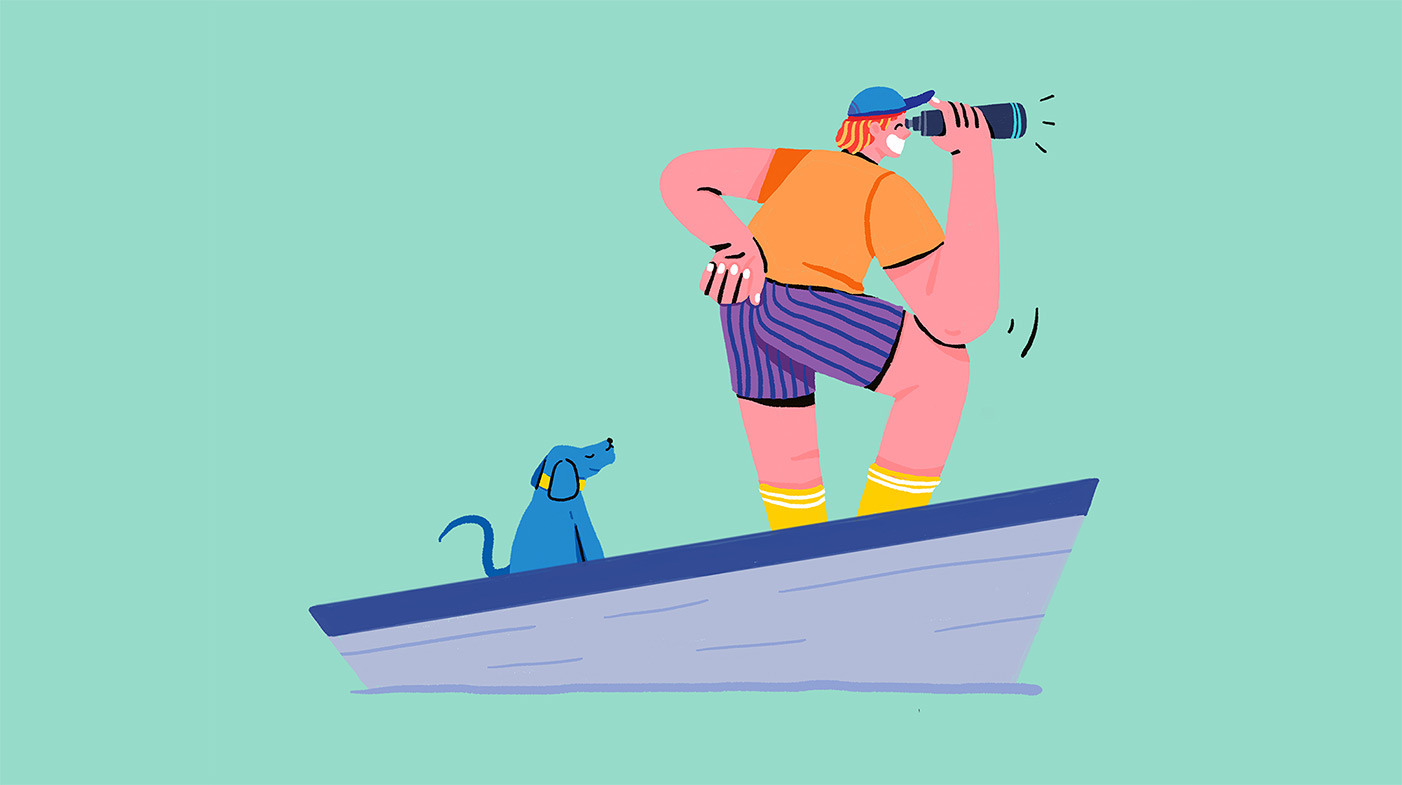 Date, Title and Categories will appear here when published.
In case you missed it…BeeCastle Product Updates January 2021
We've been hard at work building even more powerful dashboards and integrations to bring you the insights and analytics you want to see.
In case you missed it, here's what we've been working on….
New and Improved User Analytics Dashboard
Your new User Analytics dashboards have been updated. Now giving you both personal insights and an overview of your team, you can take a deeper look at where you've been engaged.
These dashboards are automatically generated and updated in real time. You can quickly identify at-risk accounts as well as track your team's progress on engagement goals. Take a look at yours here.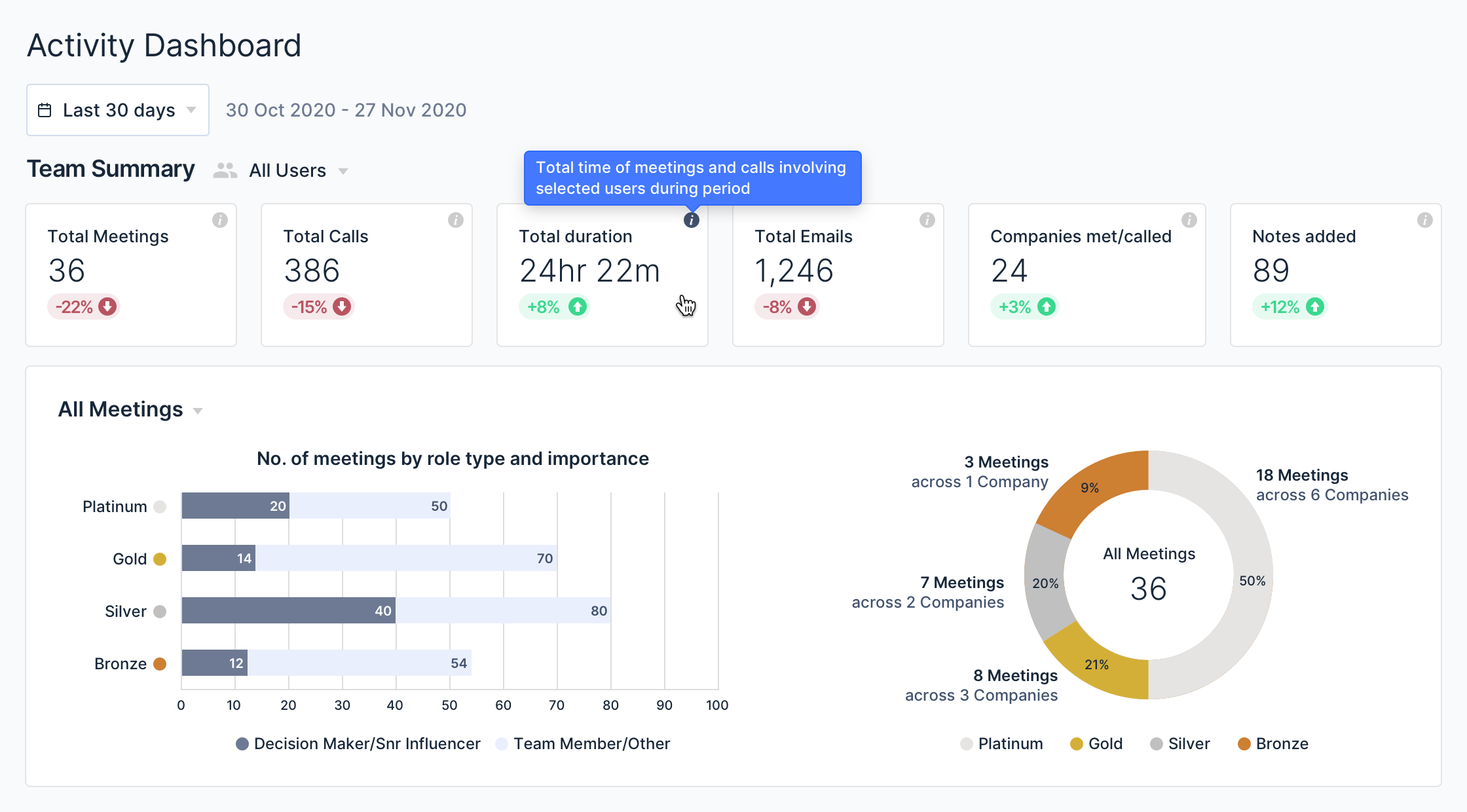 Monthly Activity Report E-mail
If you're a manager, you'll now get a monthly activity report from BeeCastle. Insights such as team members with the most and least meetings, as well as suggestions of who to focus your time on will now come straight to your inbox, every month.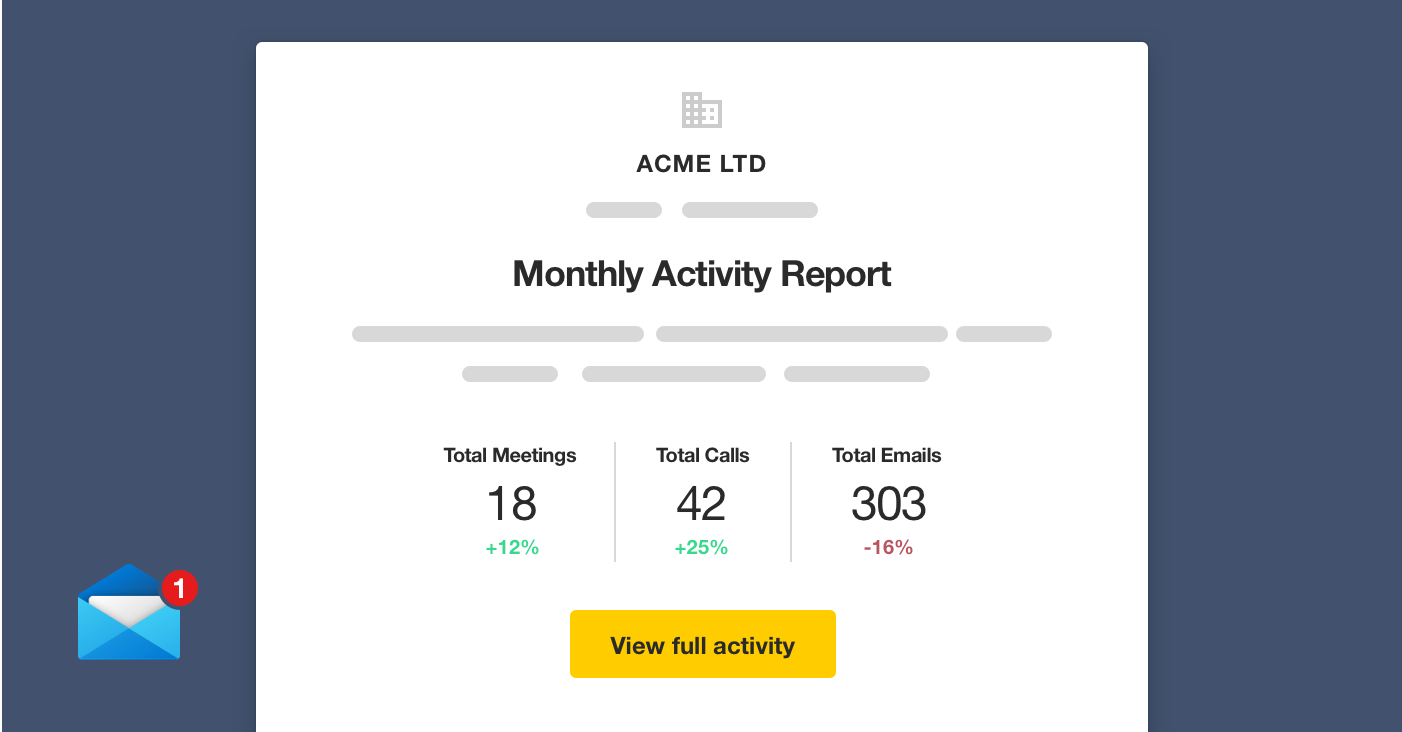 Outlook Add-In Updates
Our Outlook add-in is even handier! As well as default company and contact information you can now also fill out any custom fields you've added.
Save time and download our Outlook add-in to quickly add contacts and analyse dashboards directly from your inbox. Follow the download instructions here.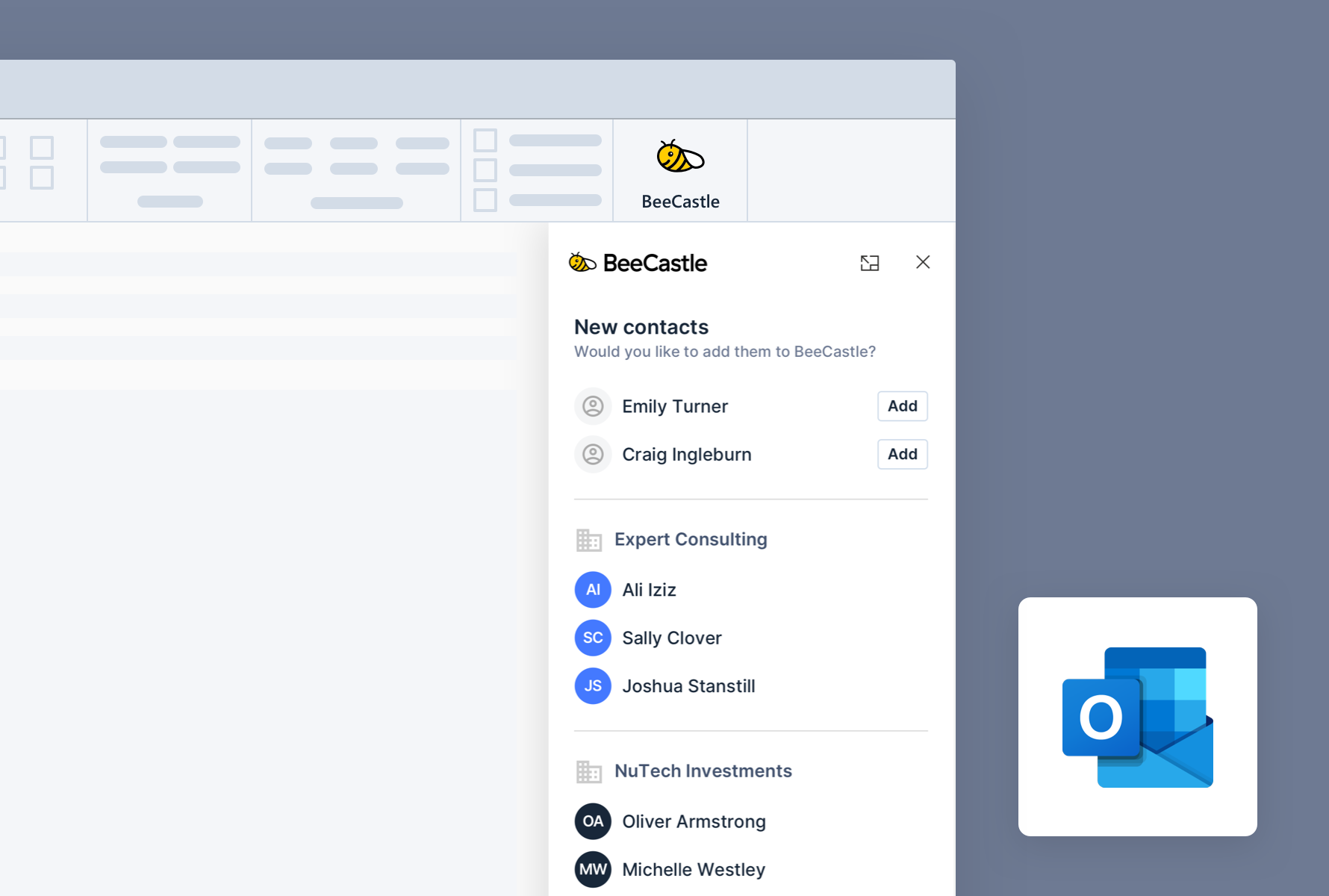 Coming soon…ConnectWise Integration
Are you an MSP or TSP using ConnectWise? We're building an integration that allows you to view BeeCastle's advanced analytics on your team's activity using customer data from ConnectWise. The sync is automated - giving you visibility on your business and team performance, without having to maintain another system.
To join our ConnectWise integration pilot program contact Andrew Browne andrew@beecastle.com to find out more.
Want to know more?
If you would like to know more about any of these new features or what's coming next, book in a time with our BeeCastle expert Ellie here (it's free!) or email eleanor@beecastle.com.