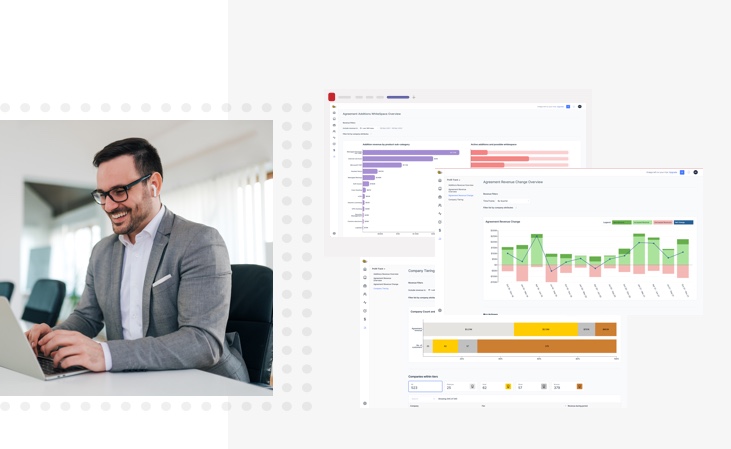 Date, Title and Categories will appear here when published.
Product Update: Launch of BeeCastle ProfitTrack
We are excited to formally launch our new addition to BeeCastle called ProfitTrack. ProfitTrack is a set of out-of-the-box strategic dashboards that give you more insight into:
What is driving your MSPs growth? Of that, which companies require an intervention?
Where can you achieve greater product growth?
How can you tier your customers using revenue?
For a detailed demo of what new features have been added to your account, watch this video by Andrew, our head of channel: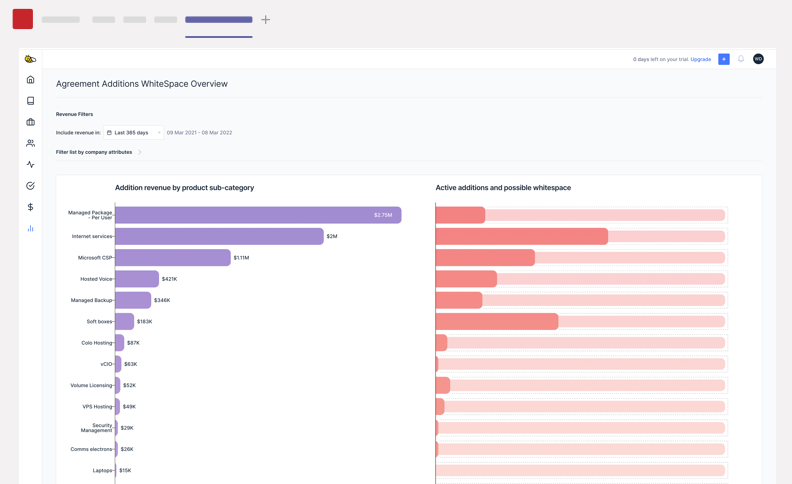 This view of product penetration in your agreements lets you compare:
The agreement revenue you generate
The number of clients active
The number of clients that are possible whitespace
For each solution. Use this to identify the potential in accounts that don't have the solution and build and measure campaigns around those solutions.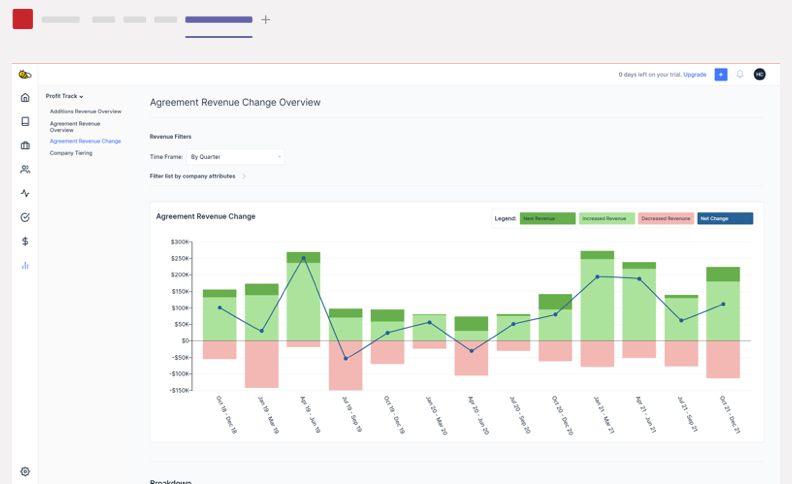 These two views show you how your agreement revenue is changing over time. Understand your top level growth number and what is driving it: was it new clients or exsting customers increasing and decreasing spend.
See a number that conerns you, select the number and deep dive to see the detail.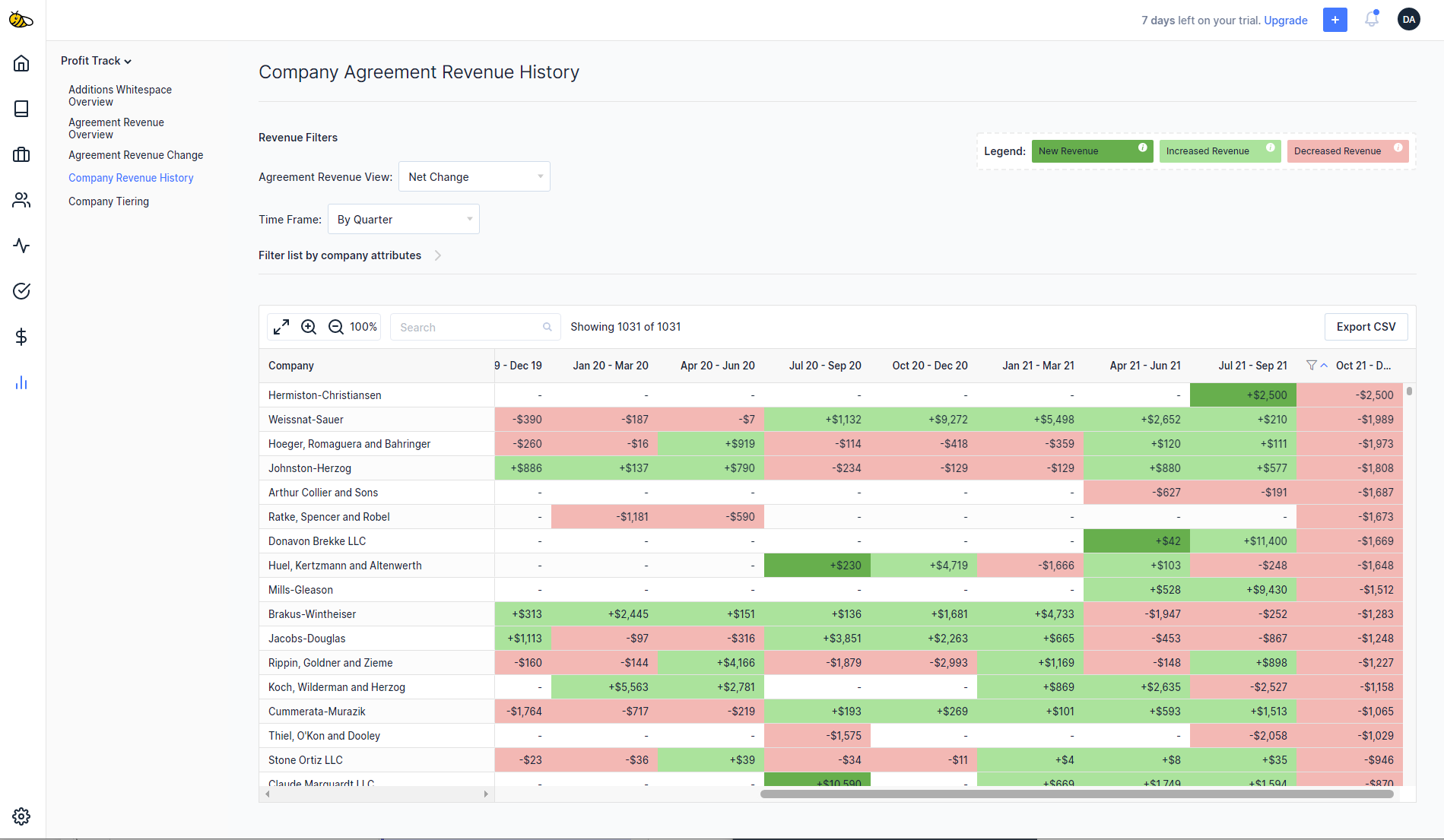 See how every companies agreement revenue has changed over time. Identify those accounts that have a troubling trend to prevent further churn and click on the cell to understand the cause.
Individual company revenue deep-dive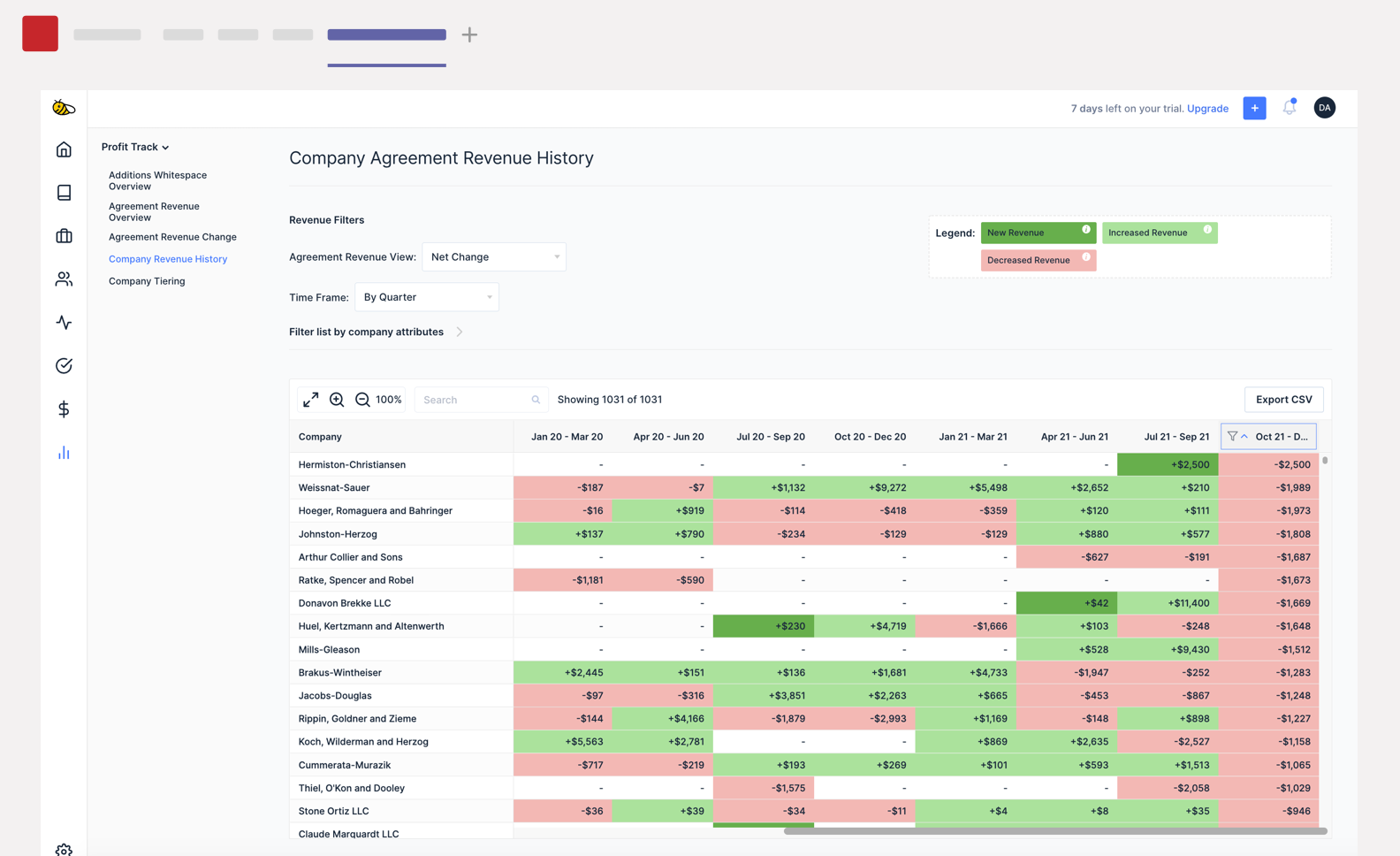 Finally, see a full picture of the revenue history for each and every company by going to their company page and the 'revenue history' tab. Understand what additions are contributing to that accounts increase or decrease in revenue over time.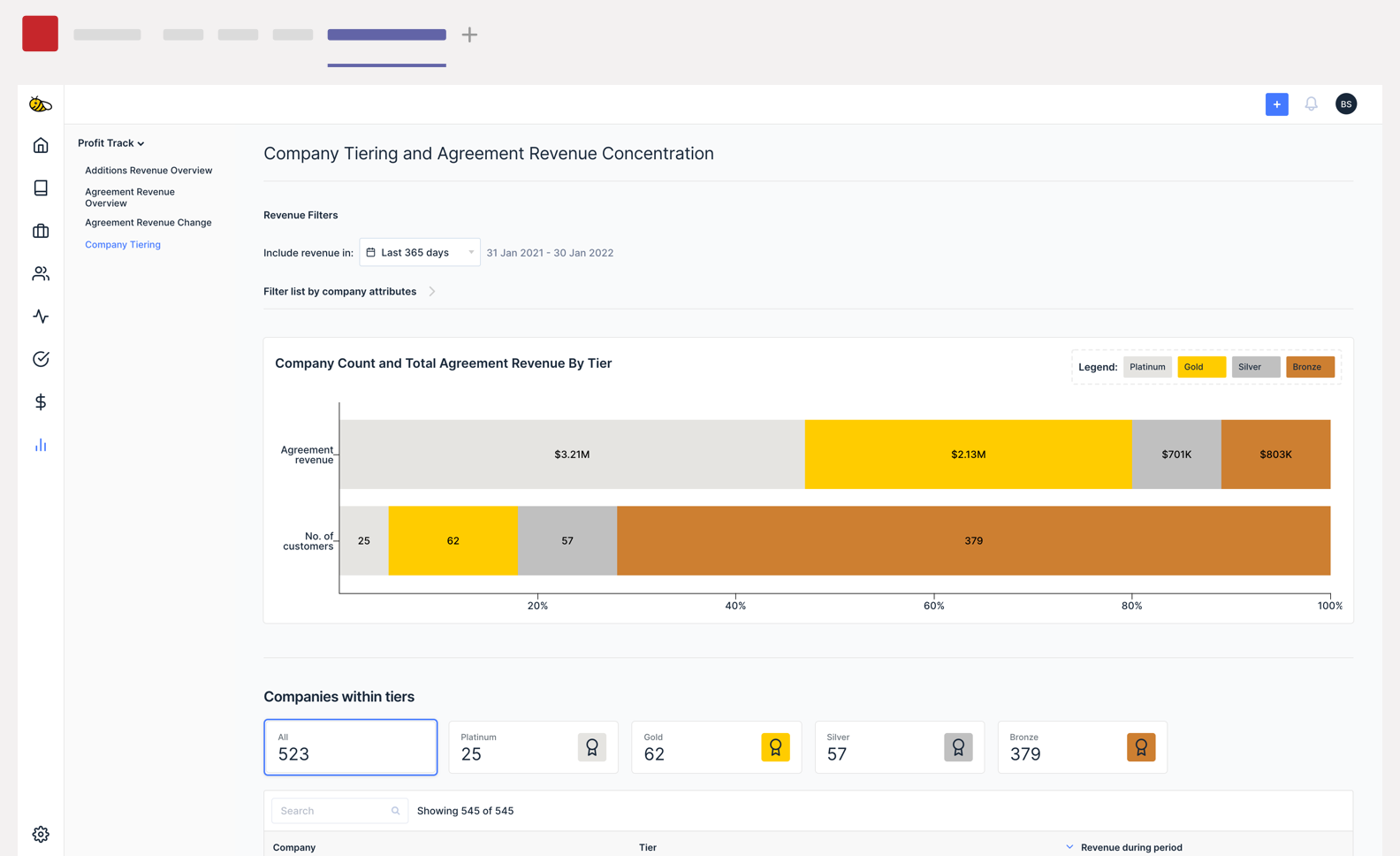 Finally, our customer tiering page gives you a summary of your customer tiers. Understand how concentrated your revenue is and use this view to readjust your tiering.
All of the above can be filtered by Account Manager/Territory
Finally, all of these views can be filtered by Account Manager and Territory so you can get these insights for each of your reps and their customers.
Best of all - it's free!
ProfitTrack is currently complimentary for all existing and new users. We think MSPs being able to see this data reveals the opportunity that exists in their customers stack.
So if you know an MSP who could benefit from seeing this data, introduce us via sales@beecastle.com and we'll make sure you get some of our killer merch!
Want to know more or get a demo of the functionality? Get in contact with us at help@beecastle.com or book a slot with a BeeCastle expert here.