You asked, we answered! Three highly requested features have recently been released for BeeCastle ProfitTrack. Have a look and give them a go:
Product Revenue History
Understand how your revenue has changed over time for each product or solution you sell using our new 'Product History Dashboard'. With this view you can:
See the high level sub-category performance and then deep-dive into a specific product.
Toggle between agreement and non-agreement views to understand how your recurring product revenue is performing
Like every other ProfitTrack view, slice and dice the data to show a specific set of accounts like tiers or a specific account managers patch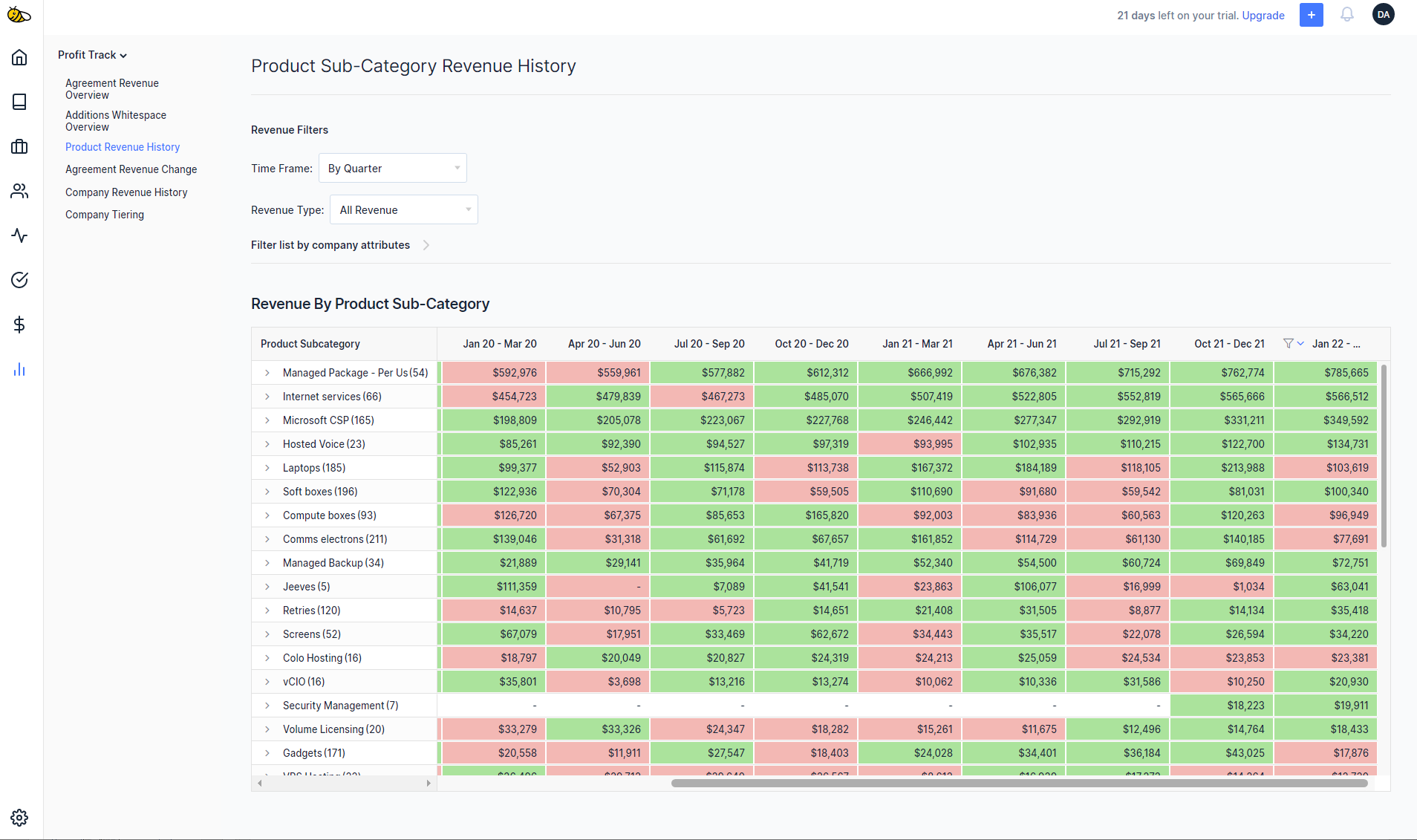 Yearly, quarterly and now MONTHLY views
We have added the ability to review monthly performance on all ProfitTrack views. Post month end, jump into BeeCastle's Company Revenue view and select 'monthly' to understand what revenue movements have driven your results.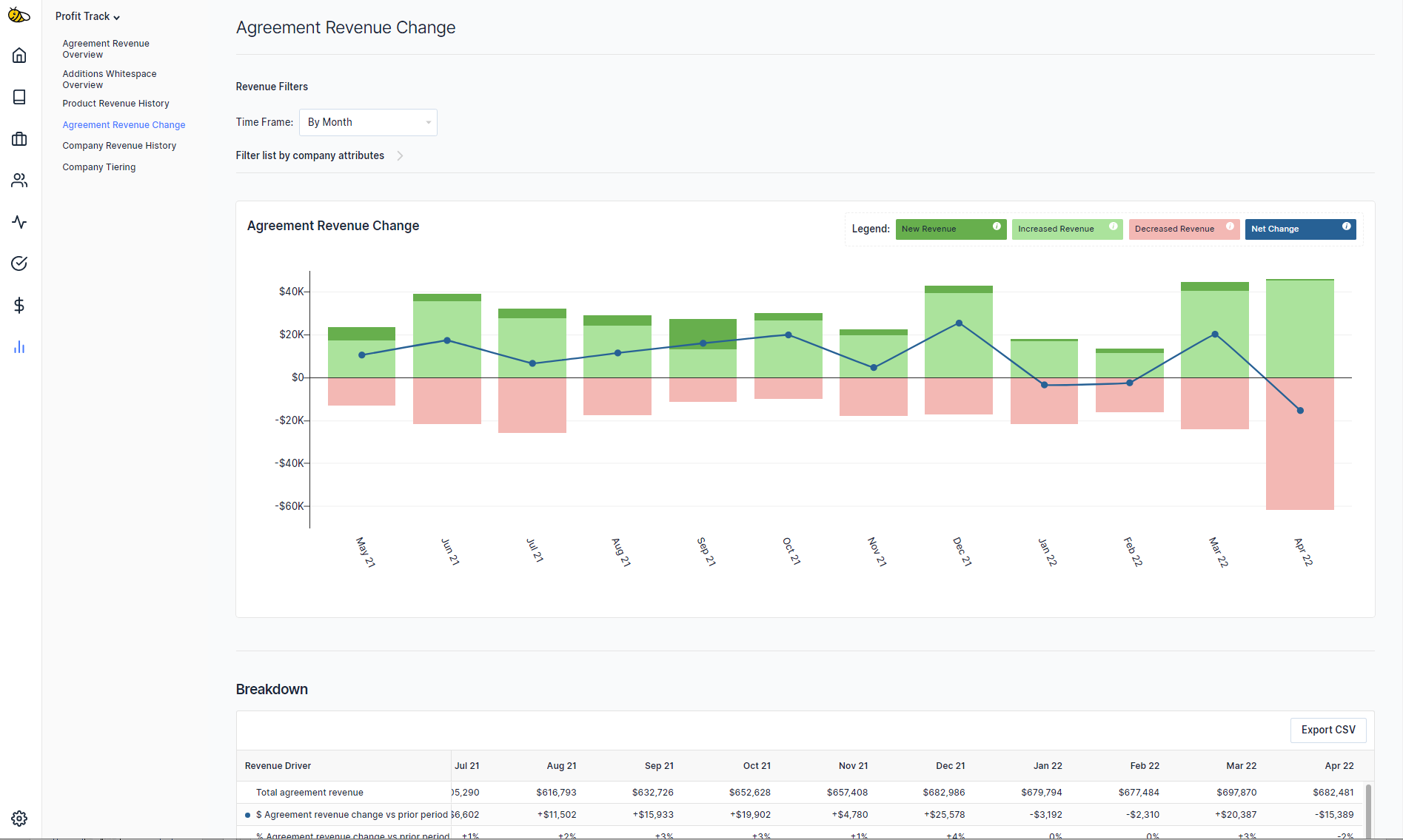 Reduce & personalise visibility of financial data
If you're an admin, you can visit the 'Account Visibility' settings page to limit visibility of financial data only to accounts that are 'assigned' to a user.
Want to know more?
If you're an existing customer and want to learn more about these features, setup a time here for a demo and discussion.
New to BeeCastle? If you're interested in how feaures like these can help your business grow, signup to our free ProfitTrack product and as part of the process you'll review the opportunity with our expert team.